There is no country in the world, including India, that does not recognize Kashmir as a disputed territory; and there is no country in the world except India that does not want its resolution in line with the aspirations of the people of Kashmir. The simplest way to resolve the issue is to ask the people of Kashmir to express their choice. This is the way decent people and states behave; and this is the spirit of democracy.
Despite Indian hubris, it is reassuring that the UN continues to be available to mediate between Pakistan and India on the issue of Kashmir if the two request for such assistance.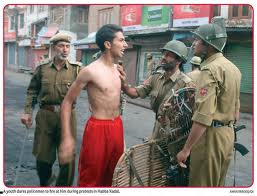 Coinciding with the Kashmir Solidarity day, a spokesperson for the UNSG Ban Ki-moon said, " On Kashmir, our good offices are available if both sides were to request that. And that remains the case today". Mindful of the gravity of the Kashmir matter, Prime Minister Nawaz Sharif on February 5 revived his offer of a meaningful dialogue to India to settle the lingering conflict. His emphasis that 'he is open to any proposal on the Kashmir dispute' is indicative of desire to find a solution earlier rather than later as per the aspirations of Kashmiri people. Pattern of one step forward and two backwards in bilateral diplomacy between Pakistan and India has perpetually trapped the people of Kashmir in their plight. There is a need to remove disappointment from the hearts of Kashmiri people.
Now Nawaz Sharif has tried to get the ball moving by inviting the Indian leadership to resolve Kashmir dispute. The ultimate aim should be to present the people of Kashmir with a chance to determine their own fate.  Nawaz Sharif has established his peace credentials by offering to India that Pakistan is willing to consider any proposal for the resolution of dispute. However, talks must be meaningful and result oriented. This is possible only if such dialogue is time bound. There is no point in having talks for the sake of talks till doomsday. An open-ended dialogue has been grossly misused by India, time and again, and we should not allow a repeat performance. Pakistan is desirous of peace in the region. In 1998 too, Nawaz Sharif took steps to resolve the issue of Kashmir. Same kind of spirit is being manifested by him once again. "We are ready to discuss and resolve all outstanding issues with India, including the Kashmir dispute", he said addressing the joint session of Azad Kashmir Legislative Assembly and Kashmir Council held in connection with the Kashmir Solidarity Day. "The future of Pakistan and Kashmir is linked with each other. Uncertainty and confrontation will continue in the region till peaceful resolution of the Kashmir issue casting negative impacts on regional development and stability," the Prime Minister added.
On Kashmir Solidarity day, people across Pakistan came out in large numbers to demonstrate their support for the right to self-determination for their brethren in Kashmir. Kashmiris in Azad Kashmir and around the world also held rallies and functions to highlight their just cause and draw the attention of the UN and international community to pay as much attention to their struggle as they did in South Sudan and East Timor. Now, 4th generation of Kashmiris is actively pursuing their struggle for self determination and they are committed to offer every sacrifice for their sacred mission. The peaceful, indigenous and wide spread uprisings of the Kashmiri people have clearly demonstrated that the issue of Jammu and Kashmir cannot be ignored.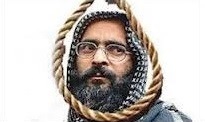 Thousands of Kashmiris have sacrificed their lives and many more have been languishing in Indian jails, yet they are steadfast and resolute. Kashmiris are under a perpetual siege, virtually living in an open prison. India needs to realize that in no way Kashmir issue can be put at the backburner. Pakistan's domestic as well as foreign policy has always been directed towards resolution of Kashmir issue. India has always denied the right of freedom to the innocent Kashmiri masses and tried to suppress their voice through arbitrary arrests and ruthless inhuman torture by using the instrument of Indian security forces. Periodic discovery of unidentified mass graves in Kashmir is also another dark chapter of Human Rights violations in IHK. Pakistan has always emphasized the necessity of a meaningful and constructive dialogue with India to resolve the Kashmir issue.
On the eve of solidarity day, National Assembly of Pakistan expressed solidarity with Kashmiri people by unanimously passing a resolution: "The final settlement of Jammu and Kashmir should be in accordance with the aspirations of Kashmiri people through an independent and fair plebiscite…Rights of Kashmiri people regarding self-determination' speech and movement from one place to another should be respected." In the same stride, foreign Secretary Aizaz Ahmed Chaudhry held briefings for European Union, P-5 and the OIC ambassadors posted in Islamabad. He emphasized that resolution of the Kashmir dispute was pivotal for ensuring peace and security in the region. Pakistan always considers Kashmir as the core issue, between India and Pakistan. This remains a flash point between the two neighbours. Peace in Pakistan and India will remain a mere dream unless Kashmir issue is resolved and people of the held valley get their right of self-determination. It is regrettable that people of Jammu & Kashmir have been laying down their lives for the last 67 years and for them, it is more than a territorial or political issue; it is indeed a matter of life and death. Unfortunately the United Nations and the world community are not fulfilling their responsibility.
Quaid-i-Azam Mohammad Ali Jinnah's prophetic saying about Kashmir being jugular vein of Pakistan has proven true, as today Kashmir has become a matter of life and death for us, and the water of rivers coming from IHK side is a main source of survival for us. Without Kashmir, Pakistan is incomplete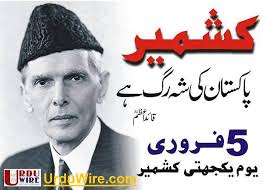 . A breakthrough may be possible on Kashmir issue in the Nawaz-Manmohan meeting during the latter's expected visit to Pakistan. At this stage, it is essential that Kashmiri people should be taken into confidence regarding any dialogue between Pakistan and India over their fate. People of Kashmir consider themselves Pakistanis, they had moved a resolution in the state assembly of Kashmir in favour of accession to Pakistan on July 23, 1947, 22 days before independence.  India violated that right of Kashmiri people by invading and occupying the sate in October 1947. People of Kashmir revolted and when thing became unmanageable, India referred the Kashmir case to UNO on January 1, 1948. UNSC immediately asked for the ceasefire and holding of plebiscite; both India and Pakistan accepted the resolutions. Ever since, Indian policy has been to gradually incorporate the state into its territory and erode the UN role for the resolution of Kashmir issue. Since 1990s, India has even disallowed the 'United Nations Military Observer Group in India and Pakistan (UNMOGIP), to visit the Line of Control from the IHK side for monitoring of ceasefire violations. For the past two decades, India even tried to convince the UN members that, UN resolutions over Kashmir are no more valid, hence need deletion from its record.
Time is now ripe to reinvigorate the campaign for settlement of Kashmir dispute. Chances of India ceding any space are remote. Prime Minister of Pakistan should be cautious while making offers to India bordering appeasement. He may give or accept fresh proposals on the issue but these must remain within the frame work of UN resolutions pegged around the right of self determination. Time has also come to induct the people of Kashmir, from both sides of the LOC into negotiations.
Disclaimer: Views expressed are those of the author and are not necessarily reflective of IPRI policy.
Carried by The Nation on February 10, 2014