While 'Dharna' (sit-in) fatigue may continue to consume us for some time, it's appropriate to take a break and peep into Afghan affairs. This year was touted as the year of transitions for Afghanistan to be followed by a decade of development leading to wellbeing and prosperity of Afghans. However, this myth is melting down on all three counts of transition: political, military and economic. Presidential election has neither been able to accrue due acceptance within Afghanistan nor requisite credibility amongst the comity of nations. Earlier in August, an insider attack killed a Major-General, the highest ranking casualty suffered by the US troops since the Vietnam War. Dwindling economic activity and enhanced poppy cultivation foretell the post 2014 hardships awaiting the people of Afghanistan.
Presidential elections were never expected to be an ideal venture; these were envisioned to be only reasonably acceptable within and outside Afghanistan. However, due to personality driven standoff between the two contenders, international community is now striving hard to make these elections just nominally acceptable to give a political cover to drawdown. A smooth transition of power was meant to be the democratic keystone of the multi-billion dollar military and civilian aid effort in Afghanistan, but the impasse has weakened the fragile economy and emboldened the Afghan Taliban.
Presidential election stands rocked by turmoil as both candidates vying to succeed Hamid Karzai have pulled their observers out of the US brokered and UN supervised ballot audit meant to determine the winner of the runoff round held in June. To set the things into a tailspin, first, Abdullah Abdullah pulled his monitors from the audit to protest his team's claims that the process is fraught with fraud. "It is full of fraud". "Nobody is paying attention to our demands", said Fazel Sancharakia, spokesman for Abdullah. After this move by the Abdullah camp, UN asked the opposing side to assess whether they should participate in the audit as well; Ashraf Ghani also agreed to pull-out his observers in the interest of fairness. "The audit will now proceed to its conclusion," the UN spokesperson said. Now, none of the two is likely to own the outcome of audit. The prospect of an audit without oversight from Mr Abdullah's team "sounds like a joke," said Mahmoud Saikal, one of his senior advisers. Any result from such an audit would be unacceptable, he said: "It has no weight for us."
Both sides had agreed to the audit after a visit by the US secretary of state John Kerry in July. It was decided that the process would be led by the UN and Afghanistan's Independent Election Commission, and observed by monitors from each candidate's campaign team. Conditions for invalidating votes were laid out clearly enough during two separate meetings in Kabul between the two candidates and John Kerry. But Abdullah is now claiming that he never formally agreed to the terms.
Furious supporters of Abdullah have pushed him to form a "parallel government", while officials have denied reports that some ministers had planned to set up an "interim administration". A reporter from the New York Times was expelled from Afghanistan on August 29 after he wrote an article saying government ministers and officials were threatening to seize power to end the standoff. The article said a plan was being formed to create a committee-run "interim government" — a move that would threaten the country's democratic future. Moradian Dawood, director of the Afghan Institute for Strategic Studies (ISSA), said the two men were using different "levers" to try to plot their way to power. "Abdullah has the threat of a parallel government, but Ghani alludes to the support of Hamid Karzai," he added. So far Karzai has stayed publicly neutral. Ghani and Abdullah have also pledged to form a national unity government irrespective of whoever wins the election; however, details of the power-sharing system are also a subject of disagreement between the two. They have kept it pending till the final outcome of election.
On the security side, Afghanistan continues to be in a state of denial regarding capacity issues of its security personnel and structures. It has found an easy way out—to point fingers toward Pakistan for whatever has or may go wrong in Afghanistan. Afghan government intends to ask the UN to put pressure on Pakistan to stop all "rocket and artillery fire into Afghanistan" particularly Kunar province. "We have evidence about the involvement of Pakistani security agencies," spokesman for Afghanistan's intelligence agency, NDS, Haseeb Siddiqi told a news conference in Kabul. He claimed that Pakistan has now changed its policy in Afghanistan and wants to spread "mistrust among Afghans about their future."
NATO members had repeatedly stressed that a new president should be in place before the summit to prove that the country is becoming a functioning state after receiving billions of dollars of military and civilian aid assistance. However, Afghanistan will not have a new president in time for the summit next week. The latest deadline of September 2 was abandoned as audit of all eight million ballots has fallen behind schedule, with both candidates still claiming victory in the fraud-tainted vote. The UN mission chief Jan Kubis has told Karzai "that a rigorous and credible audit required time, but could be completed around 10 September". The summit was meant to showcase the signing of a security pact that would allow a US-led NATO support mission in 2015 after all foreign combat troops depart by December 2014. Karzai has confirmed that he will not go to Britain, though a senior minister may attend in his place. It is not known whether the two presidential candidates could attend the event.
The economy has ground to a halt. In a recent interview with the BBC, the finance minister said these elections have already cost Afghanistan a devastating $5 billion in lost foreign investment and revenue. Prices of basic foods are rising and the government will soon have to lay off workers. Business Tendency Survey Report, released by the Afghanistan Chamber of Commerce and Industries in August, points to a clear worsening of the situation: business conditions have deteriorated rapidly, orders are contracting, firms are closing shop, and layoffs are becoming more widespread. The survey's headline finding is that the overall business climate has worsened considerably since March. The more troubling revelation is that the degradation is widespread and not concentrated in any particular region or sector. New firm registrations fell by 38 percent between 2012 and 2013, lowest since 2008. Foreign and local fixed investment also slowed last year, while real estate prices plunged. According to World Bank 2014 Enterprise Survey, employment growth dropped to 4.9 percent, almost one-third of the 2008 rate. Domestic private investment fell to 3.6 percent in 2013, slowing considerably from an average of 9 percent between 2006 and 2011. Pace of capital flight has also been accelerating. Afghan elites lack confidence in the state's ability to provide effective security once foreign forces leave.
 According to UNODC and US State Department, poppy output in 2013 has reached an estimated 5,500 metric tons, which is nearly a 50 percent increase since 2012. There was 36 percent increase in areas used for poppy cultivation in 2013.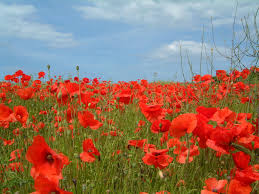 Afghanistan faces ever deepening political, security and economic crises. As American troops withdraw, Taliban military advances are threatening entire districts, and government coffers are dwindling. Only viable option is that Abdullah and Ghani cooperate fully with the ballot audit, accept the results and quickly form a functioning government that reflects the country's diversity. Non-acceptance of audit result could have dangerous repercussions in a country still struggling to overcome ethnic and religious divides and battling a resurgent Taliban insurgency.
Disclaimer: Views expressed are of the writer and are not necessarily reflective of IPRI policy.