As obituaries splashed the media all over the world and condolence messages started pouring in from other countries and international institutions over the Peshawar school carnage, government sprang into action.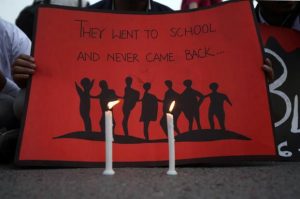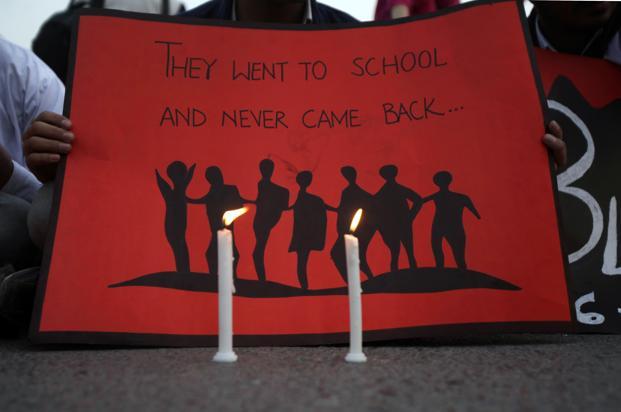 Setting aside their political differences, Pakistan's political leadership once again vowed to avenge the dastardly massacre of 148 people at the Peshawar school and eliminate every single terrorist without discrimination. Parliamentary committee is in session to formulate an action plan within seven days to eliminate terrorism. Attack was the second worst on an educational institution in modern human history. The worst occurred in Russia in 2004, when Chechen rebels killed 385 people including 186 students.
Caution is due against kneejerk and unsustainable actions. While speedy trial of terrorist is in order, news of setting up of military courts is worrisome. Likewise, KPK government's decision to expel all Afghan refugees within a month is neither tenable nor practicable. Lifting the ban on executions is a right step, and national sentiment supports this. However there is a need for consensus based precise definition of the term "terrorism" lest this term is misused to settle other scores, as is done in most of blasphemy cases. We are not short of laws and types of courts; the malaise resides in rampant corruption in lower judiciary, and weaknesses in prosecution and evidence gathering procedures. Whenever a new type of courts is introduced, even with best possible intentions, soon the prevalent judicial culture overwhelms the new entities and makes them equally ineffective. Military courts are suitable for dealing the cases when evidence collection is flawless, if these courts are asked to dispense justice when evidence and forensics are incredible, then the outcome is bound to be hazardous. Even when overwhelmed by a sense of shock and grief, we ought not to lose our balance and direction. We should choose an approach that is sensible and sustainable.
Another troubling news is that help is being sought from the United States for our counter terrorism strategy. America presents a horrible example of how not to counter terrorism. We have better models in our neighbourhood; we need to learn a page for Saudi and Iranian practices of dealing with terrorists.
The death of a child is heartbreaking in any society. It is rightly thought that the weight of the coffin is not in its mass but in the heaviness of the heart. Even Afghan Taliban have condemned the Peshawar attack. The banned Tehreek-e-Taliban Pakistan (TTP) immediately claimed responsibility for the sickening attack. "We selected the army's school for the attack because the government is targeting our families and females…We want them to feel the pain." said TTP spokesman Muhammad Umar Khorasani. What a shameful stance!
"We have decided to draft a national plan of action against terrorists and act upon it immediately," Prime Minister Nawaz Sharif said while reading out decisions taken at a meeting of heads of all parliamentary parties at the Governor's House in Peshawar. "We announce that there will be no differentiation between 'good' and 'bad' Taliban. We also resolve to continue the war against terrorism till the last terrorist is eliminated from the country," the premier added. Unfortunately such rhetoric is articulated after every major incident of terrorism. Prime minister has also said, "We have all seen the results of dialogue with the Taliban. We could not achieve anything through dialogue and then the Karachi airport was attacked."  It is also a reality that military effort spread over the last 13 years has also not succeeded in overcoming this scrounge. Though he reiterated his government's resolve to carry out the ongoing operations against terrorists with 'a clear mind and determination', a statesman ought to remain realistic about the deliverables out of such operations. If America with all the global might at its disposal failed to find a military-only solution, we should not sleep walk the steps and go through the same painful experience. We need to supplement military effort with political means. It may be worthwhile to assign lead role to our FATA parliamentarians.  It is worrisome that starting from Swat operation, our military has not been able to extricate from any trouble spot. Civil structures have not come up to the level of assuming full responsibility in any of these areas. This is the area where federal and provincial governments need to concentrate.
Prime Minister has stressed the need for taking stern action against militants across the country and not just in the tribal areas. He added that although the operation had yielded positive results, some militants had fled to Afghanistan. "We want peace not only in Pakistan but in Afghanistan as well. We want peace in the whole region," the PM said. Instead of broadening the scope unnecessarily, there is a need to have a focused plan of action for FATA; this would take care of about 80 percent incidents of terrorism. It would be futile to bracket all acts of violence as acts of terrorism.
Outcome of Chief of Army Staff General Raheel Sharif's visit to Afghanistan also has been diluted.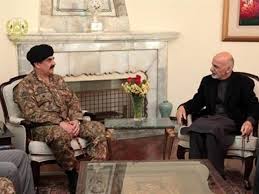 His Afghan counterpart has narrated that General Raheel did not mention Mullah Fazlullah during their discussion. Reportedly, Afghan President Ashraf Ghani has ordered operation against banned TTP Chief Mullah Fazlullah; and has directed that Mullah Fazlullah be arrested and handed over to Pakistan.President Ghani has assured of cooperation, but whether he can roll back the dubious arrangement which his National Directorate of Security has evolved with the TTP is quite doubtful. Nevertheless, General Raheel Sharif has done the right thing by getting a handle on the Afghan factor. Nawaz Sharif's ambition 'to pursue militants beyond Pakistan's borders' is a dangerous posture. Any such misadventure shall soon be followed by a tit for tat reaction from Afghan side and bilateral relationship would relapse into Karzai era stalemate. Pakistan must not lose sight that its relations with Afghanistan are in the process of improving; and this is in the best interests of both the countries. The option of 'hot pursuit' had been contemplated in the past as well but Pakistan military opted against it due to its likely repercussions. However, quietly conducted intelligence based special operations offer a viable option.
Prime Minister must present a clear cut strategy. Convening of the emergent meeting in Peshawar and active and meaningful participation of all parliamentary parties without ifs and buts has sent a loud and clear message. Political consensus alone, however, will not create a meaningful strategy. Government already has a nearly year-old National Internal Security Policy in place. A lot of things already decided have remained unimplemented. After coming to power the government had pledged to establish a joint intelligence directorate and revitalize National Counter Terrorism Authority (NACTA). The government has also issued a 30-page document called National Internal Security Policy (NISP). On implementation side, the record has been dismal. The NISP is piling dust as federal government failed in mobilizing requisite funds for strengthening the existing institutions and for  setting up new ones.
Despite one wake-up call after another, there has been no matching action. Every time a claim is floated about breaking the backbone of terrorist, they have reacted violently to demonstrate that not only their backbone but remaining organs are also effectively functional. We will do much better if very are realistic in our objectives and let the effects speak for themselves. Government should guard against the pattern of high pitch noises for a while, after each major incident, followed by a long pause of slumber.
The Nation December 21, 2014
Disclaimer: Views expressed are of the writer and are not necessarily reflective of IPRI policy.