In run up to President Obama's visit, India had worked over time to tarnish Pakistan's image. On December 31, 2014, Indian media created frenzy that a Lashkar-e-Tiaba boat was intercepted by Indian Coast Guards. The story tellers portrayed that when boat was ordered to stop, it sped away. However, having failed to evade Indian Coast Guard, the crew set the boat on fire and it exploded. Hype was created that a Mumbai attack like attempt has been foiled. Later it was revealed that boat was carrying liquor. The incident was strongly rejected by Pakistani Foreign Office terming it as mere propaganda aimed at tarnishing Pakistani's image. Even India's main opposition party Congress refused to go along with government's narrative.
Another narrative by Indian media was quite comical that the US has told Pakistan that it should not launch any attack like Chittisinghpura on the occasion of President Obama's visit. It is interesting to recall that it was claimed on occasion of US President Clinton's visit that Pakistani terrorists had infiltrated and killed Sikhs in Chittisinghpura in the Indian occupied Kashmir. Later, an independent commission formed at the insistence of Sikh community investigated the incident and it revealed that the so called terrorists from Pakistan were actually five native IHK youth, who were picked up by Indian security  from their homes, they were shot and their bodies were burnt and then buried. Commission had concluded that the high drama was a false flag operation launched by the Indian security forces just to create a spectre of terrorism on the eve of Clinton's visit. Pakistan ambassador to the US Jalil Abbas Jilani has denounced Indian media reports. "The Indian media has a tendency to invent and exaggerate things," said Ambassador Jilani, As a matter of fact, US Secretary of State John Kerry, who visited Islamabad last week, had deeply appreciated the steps taken by Pakistan against terrorism and extremism."Jilani added.
During the US Secretary of State John Kerry's visit to India, American team showed some hard evidences of Mulla Fazalullah and RAW nexus in Afghanistan for supporting terrorists in Pakistan. The American side pointed out highly objectionable role of Indian National Security Advisor Ajit Kumar Doval in this dirty game. Modi and his team were grilled over the admissions of Ajit Doval of funding and utilizing TTP terrorists to destabilize Pakistan and Modi was asked to tame Doval and Research and Analysis Wing (RAW). Former US Secretary of Defence Chuck Hegel had also accused India of exporting terrorism to Pakistan via Afghanistan and his remarks in this regard are still on official record.
Since coming to power Modi government is trying to change the status of Indian held Kashmir.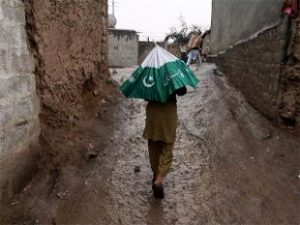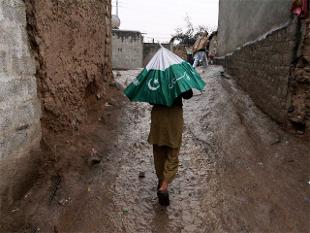 Despite applying all tactics BJP failed to achieve the status of single largest party in the state elections. IHK stands starkly polarized on communal lines. To gain more time for political wheeling dealing, governor's rule has been imposed in IHK. Advisor on Foreign Affairs and National Security Sartaj Aziza has done well in warning India against unilaterally altering the status of Kashmir. India is a defaulter of nearly 20 UNSC resolutions. Despite the huge turbulence in Kashmir during his visit to India in November 2010, Obama chose to maintain silence over Kashmir; yet he made support to Indian claims to UNSC seat conditional to adherence to UN resolutions. The US has encouraged India and Pakistan to resolve their bilateral issues, including Kashmir, by pursuing a peace dialogue, and has been very supportive of that process. However, the two countries have a poor track record of achieving anything concrete through bilateral effort—let alone Kashmir. Whenever bilateral negotiations enter a critical phase, India disrupts the negotiations on one pretext or the other. Recent calling off of foreign secretary level talks is the latest example.
Deputy National Security Adviser at the White House Ben Rhodes has said that the United States does not view its relationships with India and Pakistan at the expense of each other. "It's important that we make clear, and the [US] President did last time when he went to India [in 2010], that we don't view these relationships as taking place at the expense of the other. That we can have a good relationship with India and we can have a good relationship with Pakistan." As a global power and a power that is very much engaged with this region and is interested in peace and stability, Pakistan expects that the US President would take up the issue of recent escalation by India on the Line of Control and the working boundary. It is encouraging that during his State of the Union address, the US President Barak Obama has said that the US will stand and help countries from Pakistan to France facing the threats of terrorism.  It is time that he should also pledge to standby the people of IHK against India's state terrorism.
Anti-China rhetoric is Modi's major tool in winning over sympathies of the United States which is now clearly China-phobic in its approach. Over decades, India has been playing American proxy to contain China. India sabotaged Chinese President's recent visit to India on the pretext of a minor border incident; President She was embarrassed during a state dinner when he was asked by Modi to pull back his troops.  With the expansion of Chinese power into the Indian Ocean, American and Indian interests in the region are gradually converging. Though there is denial at official level, informally Indian high-ups are gleefully taking credit for the upset during recent elections in Sri Lanka as Beijing-aligned former president lost his re-election bid. Diplomats and politicians in the region say India played a role in organizing the opposition against pro-China Rajapaksa. His successor, President Maithripala Sirisena, has said India is the "first, main concern" of his foreign policy and that he will review all projects awarded to Chinese firms, including a sea reclamation development in Colombo.
 India claims that it has pushed back against China elsewhere in the region since Modi took office; improving ties with Japan and Vietnam, both locked in territorial disputes with Beijing, and contesting a port project in Bangladesh are cited as achievements. The diplomacy, which Modi calls "Act East", has delighted Washington, which has been nudging India for years to dovetail with the US strategic pivot toward the region."What is appealing to me and my colleagues is the fact that Prime Minister Modi has undertaken to build from what has been a 'Look East' policy to an 'Act East' policy," US Assistant Secretary of State for East Asia and the Pacific Daniel Russel said in Washington last month. Likewise, Rhodes said:  "That's based on our belief that our Asia-Pacific policy benefits from closer ties with India, and it's also based on our cooperation on a broad range of global issues."Contrary to optimistic claims, Indo-US relations are witnessing fluctuations. Forward movement of US-India relationship has limits. Complicated conflicts over trade, intellectual property, energy policy, liability law and climate change hold back the prospect to this relationship turning into a long-term partnership. However, as long as America remains obsessed with containing China, India shall continue to have relevance for the US. Pakistan needs to work out a medium term policy to minimize the effects of this marriage of convenience.
The Nation January 26, 2015.
Disclaimer: Views expressed are of the writer and are not necessarily reflective of IPRI policy.