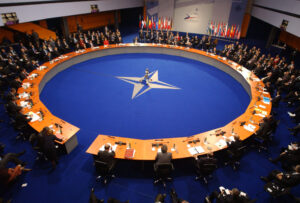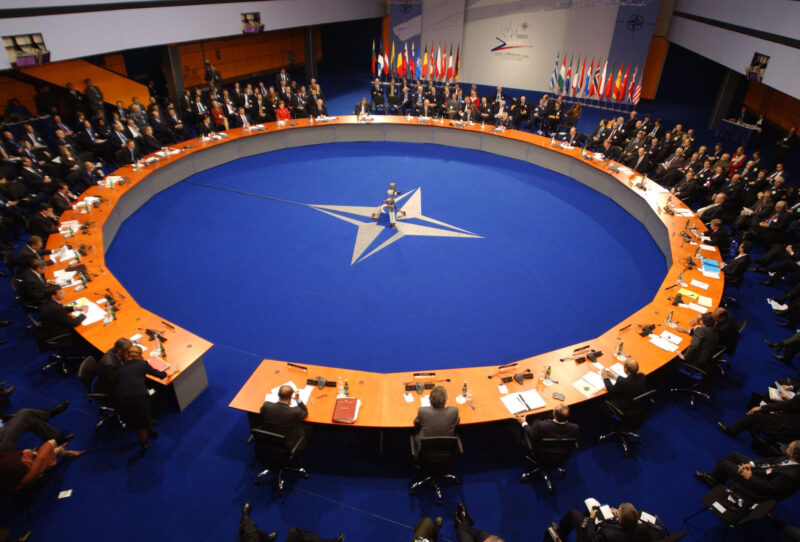 Last week Britain, Germany and the United States agreed a plan to deploy four battalions with around 4,000 NATO soldiers in Estonia, Latvia, Lithuania and Poland. After the end of the Cold War, it is NATO's biggest military buildup in the region. Although the troops will be stationed near Russia's border, NATO's Secretary General Jens Stoltenberg said the alliance isn't trying to start a new Cold War. The deployment will bolster NATO's defences against Russia while attempting to avoid any unwarranted escalations in tensions with Moscow and is also one of the measures to make sure NATO's member states in Eastern Europe feel secure. To ensure that, Secretary General added that NATO defence ministers [will] make a decision to further increase the strength and capacity of the 13,000-strong NATO Response Force (NRF) to 30,000 or 40,000 troops in Eastern Europe.
Regardless of how many justifications may be provided, NATO's recent announcement is likely to anger Russia which has long criticised NATO's expansion in Europe, calling it a threat to its national security as well as the stability of the continent. However, NATO's expansion proponents argue that its members are democratic independent countries that sought membership in the trans-Atlantic alliance; they were not forced into it. These countries saw NATO as a way to integrate with Trans-Atlantic community, solidify their democracy, their free market connections and their commitment to strong European institutions, hence they got integrated.
According to Putin, the buildup violates NATO-Russia founding act. But the rotational basis of the deployment of battalions is specifically designed to not to violate the agreement. Moreover, NATO argues that the agreement refers to 'given the current security situation' NATO will not place its forces in the East, nevertheless the security situation has radically changed over the last 5 years thus the principles being referred to as being violated may not hold. Contending analytical views have emerged after this NATO-Russia ongoing debate adding multiple dimensions to the subject of NATO's expansion. Some interpret it as an unnecessary provocation that tends to destabilize the region, others favour it by not seeing it as NATO's self-triggered action ratheras a response to Ukraine crisis and continued Russian assertiveness in the Baltic Sea region and more broadly in Europe.
Reportedly, Russia over the last few years has conducted major exercises in the Baltic region. Few weeks ago, Russian jets flew too close to the US guided missile destroyer Donald Cook in the Baltic Sea. These developments have made Baltic Sea region a key friction zone between NATO and Russia. Some security experts remark the announcement as NATO's never ending pursuit of more allies closer to Moscow, a pattern of eastward expansion which it has followed since the end of cold war. They contend that apparently, there aren't any real enemies for the alliance since during his address to the nation in April2016; Vladimir Putin made it clear that Russia is not going to start a war in Europe.
On the other hand, to some security experts, it appears hard to understand how Russia thinks that four battalions will be a strategic threat mentioning that a report issued by RAND Corporation indicates that NATO isn't the dominating power in the region and Russian force presence or posture in the western military districts is far larger. Therefore some analysts opine that more deployment by NATO may be seen in the coming years. Although larger build up in terms of boots on the ground is less likely but the alliance can manage to do other things in terms of logistics, reconnaissance, intelligence gathering, air defence and command and control arrangements to make its deterrence layer thicker and to be able to better respond to any possible Russian aggression.
Economic experts view it the announcement with a different lens asserting that NATO's present expansion might be driven by the economics of the US military by being all about billions of dollars expected to be profited from this. US's want to prompt NATO allies to put more than 2% of their GDP into the defence spending, which at the moment either 3 or 4 allies are actually managing to do. This argument is rejected by other economists based on the fact that putting personnel on rotational basis in the Baltic States and Poland isn't much of investment.
Whatever the reasons may be, regional experts remonstrate that building up huge NATO forces near Russia's western borders isn't a right thing to do as it will negatively impact diplomatic efforts by showing unbelief of Russia's intentions. This argument was propounded by George Kennan, great American diplomat and the architect of the containment policy of the Soviet Union, in 1998 when responding to NATO's expansion plan he told New York Times that this is madness and a bad idea to which Russia would eventually react badly, and exactly that's what happened.
As no one in this fragile world would like to have another war especially when there are so many nuclear weapons and non-state actors; it is expected that NATO's build up will be coupled with an attempt to have dialogue with Russia on a number of different issues. That is what is needed, instead of exacerbating crisis today, responsible actors need to diffuse crisis situation by using the force of diplomacy and have diplomatic negotiations at all levels.
Published by Pakistan Observer on June 27, 2016
Link of the Article: http://pakobserver.net/natos-expansion-debate/
Disclaimer: Views expressed are of the writer and are not necessarily reflective of IPRI policy.