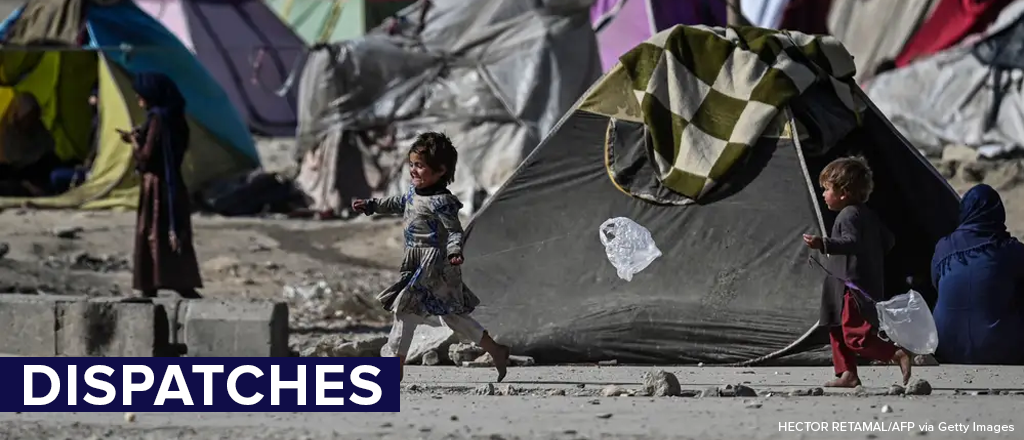 We are living in a time where flow of information is rightly claimed to be the fastest of reported human evolutionary and development history. The phenomenon of Globalization has created an ecosystem that is based upon inter-dependence and cooperation amongst the nations, creating stakes for the states, companies and individuals, thus compelling them to reduce their intermediary conflicts and create an environment of mutual respect and shared benefits, keeping the principles of national interests and healthy competition intact. Thomas L. Friedman in his book, 'The World is Flat' has called this as the age of Globalization 3.0 where knowledge and information is the universal property of individuals using modern facilities like smart phones and internet. The world has become a level playing field for every individual in every field regardless of his race or country. The world is now managed through best practices and principles. All the states, desiring to keep the pace of overall socio-economic development and are in competition to preserve their national interests and create opportunities for their citizens both locally and globally, are to follow these universally accepted norms. In this perspective, state craft and state building, though very complex phenomena especially in developing world, does not require new research and has broad principles that are universally accepted, with refinements and up- gradations as per local needs of any state. Unfortunately, these explanations are not working well for Afghanistan, historically speaking, after Soviet invasion in 1979. But we will try to focus on the era after US attack on Afghanistan after 9/11.
The attack of US and Allied forces on Afghanistan was launched as a part of global war on terror and it was pledged that this would make the world a safer place free of future terrorist attacks and it was asserted that Taliban regime was the producer and exporter of terrorists both physically and philosophically. After the successful invasion, US President George W. Bush promised the American people that US would not spend on Nation-Building in Afghanistan but the facts proved to be contrary. As per Craig Whitlock, in his famous book, 'The Afghanistan Papers, A Secret History of the War', the US started this process of state-building willy-nilly immediately after the invasion in December 2001. The same author claims that US has spent more than $ 143 billion for reconstruction, aid programs and Afghan security forces, though the figures has crossed trillions as per recent estimates done after US drawdown on August 15, 2021 and establishment of Taliban regime in Kabul after an agreement. This package of nation-building efforts by US was coupled with a bonus of teaching State-craft to Hamid Karzai and team as well by helping them build institutions based on western best practices. This reform process led by US continued till the formal take over by Taliban in August 2021 when Ashraf Ghani government melted away and US and allied forces left Afghanistan in hurry as was agreed during the Doha round of talks. Taliban during the first press conference gave impression to have evolved out of crises and whole world was hopeful about the future of people of Afghanistan. But unfortunately, the reports emanating out of Kabul from different sources including ordinary citizens are contrary to these hopes.
Human Rights Watch report published recently explained specific details about the massive incidents of abductions, enforced disappearances and summary executions of former members of Afghan military, Police, Intelligence services members and paramilitary officers, by Taliban after take over. The number of such killings is more than 100 and even the families of such officers were targeted. This all has reported to be happened after Taliban had formally announced the amnesty. In a joint statement, the US and other countries like EU, Japan and Canada strongly condemned such acts by Taliban. Reports issued by UN, UNAMA, UNHCR, UNICEF, WHO and stories shared by Afghan citizens on internet or otherwise are painting a very dismal picture of the present state of affairs regarding the presence of state authority and state institutions and their performance. ISIS and their terrorist activities are uncontrolled, banking system is collapsed and banks are closed, schools and women education are on halt, journalists are under tremendous fear of being killed or abducted, bureaucracy is dysfunctional, refugee crisis is deepening everyday with thousands sitting and trying to cross Torkham border, starvation and water crisis is rampant, unemployment is compelling highly qualified professionals like surgeons trying hard to leave the country for seeking asylum in countries like Canada and zero infrastructural development. Taliban cannot stop the flow of information in flat modern world and whole world is watching them getting failed in state craft and state building. The re-emergence of Taliban after the so-called defeat of USA might be an inspiration for the isolated extremist groups but not for the people of Afghanistan and the world.
There is one encouraging news during this brief tenure of new Taliban and that is the issuance of a Special Decree by Afghan Amir ul Momenin on December 3, 2021 about the rights of women vis a vis the decision of marriage is concerned, though it is devoid of any mechanism for implementation and punishments for the violators of this decree.
Taliban government is desperately in need of assistance by international community to support them in economic and social development domains, in order to avoid the humanitarian crises in Afghanistan. They are clamoring for recognition by UN and international community. UN and other organizations and regional and western countries including US are reasonably intending to support the new government but with the condition of performance and keeping the promises. Therefore, Taliban is facing the Hobson's choice of showing firm commitment towards the daunting task of state-building and performance as per the commitments towards their people and international community. Given the history of Taliban rule and twenty years of their conflictual engagements with US presence and successive governments in Afghanistan and with no experience of practical aspects of state-craft, world community is having very low hope towards the positive results of their performance. As explained, this is the age of globalization and interdependence amongst the states, therefore, Taliban will have to follow the rules of the game in order to survive as a regime by engaging with the world community, listening to them and join hands for the development of their country in all sectors. The counterfactual of the delicate situation in Afghanistan will be catastrophic for the region and for the whole world because it will end up in Syrianization of the country and will further aggravate the inherently protracted conflict in the region, putting millions of lives of people in danger and insecurity.
Disclaimer: The views expressed in the article are of the author and do not necessarily represent the institute's policy.