"Embrace China for what China can do for you, and embrace America for what America can do for you," says Cameron Munter
CAMERON Munter, former United States Ambassador to Pakistan, believes that Washington wants to see a redefinition of the bilateral relationship.
In an exclusive interview for Defence Journal on the sidelines of Margalla Dialogue-2.0, where he was a guest participant, he remarked that the American tendency to see Pakistan through the lens of Afghanistan has led to a distorted picture of Islamabad in Washington.
The envoy to Pakistan from 2010 to 2012, an era when Osama bin Laden was killed in Abbottabad by the US Navy Seals, and the politics of Kerry-Lugar Bill was all-over, noted that the "best diplomats representing Pakistan should be the talented young entrepreneurs working in the tech-sector in Lahore and Karachi."
Here is a verbatim of his interview, wherein he diligently articulated his views on bilateralism and the evolving dynamics in the region.
Q1. How do you see Pakistan-US relations under President Joseph Biden's administration? Is it cold-shouldered?
Ans.) I don't think America is "cold-shouldering" Pakistan. Rather, in the wake of such developments as the focus on the Indo-Pacific and the withdrawal from Afghanistan, America simply isn't focused on Pakistan. I personally hope this will change, but for now, the Biden administration has other priorities.
Some Pakistanis have convinced themselves that Pakistan is so strategically placed that no one can ignore it. They may wish to use this opportunity to consider what Pakistan has to offer to other countries, and why they should engage it.
Q2. How adversely has looking at Pakistan through the prism of Afghanistan impacted their bilateral relations?
Ans.) In my opinion the American tendency to see Pakistan through the lens of Afghanistan (for the last two decades) led to a distorted picture of Pakistan in Washington. But since American soldiers were fighting and dying in Afghanistan, this should not have been a surprise to Pakistani leaders. Now that the American soldiers have left, America is focusing on security and economic challenges elsewhere.
Pakistani leaders now often promote a "victimhood" narrative, emphasizing how much Pakistan has suffered. I would love to see Pakistan focus on a more positive vision of itself, based less on self-pity and more on its very real strengths and potential.
That's why I think the emphasis in Islamabad on "geo-economics" is a good start: as a friend of Pakistan, I think it's time for Pakistan to be proud of how it can contribute to the world's peace and prosperity rather than emphasize its position as a "loser".
Q3. Do you think the Kerry-Lugar Bill was an attempt to overshadow Pakistan military muscles, and what were its consequences?
Ans.) Kerry Lugar Berman (legislation) was an attempt to forge a lasting and positive relationship with Pakistan, to get past the unfortunate historical narratives on both sides to contribute to a strong and democratic Pakistan.
Sadly, the circumstances of the time prevented this result, despite the massive transfer of American money to Pakistan.
My personal feeling is that without significant domestic reforms in Pakistan, Kerry Lugar Berman never had a chance and these reforms have still not taken place.
Q4. Is Washington really angry with Pakistan for not allowing it to have bases or operate through its soil?
Ans.) The American military wanted very much to work with the Pakistani military, with which it had a long history. But the American military's mission was primarily focused on Afghanistan, and in my opinion, its goals and tactics were not always aligned with those of the Pakistani military. For that reason, many American military leaders were disappointed that the billions of dollars the US gave to the Pakistani military did not result in a better outcome in Afghanistan.
My sense is that Washington is not angry, but rather, Washington has moved on to what it sees as more important tasks.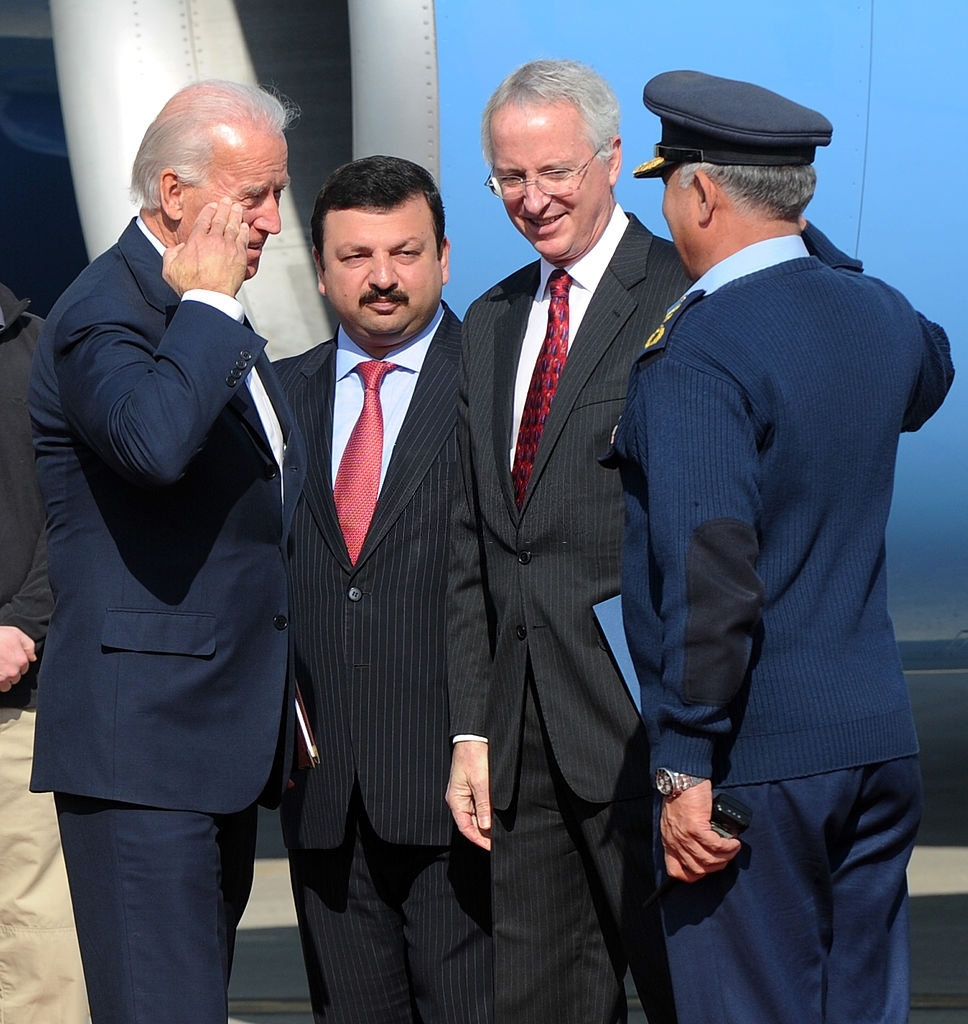 Q5. Post US-withdrawal from Afghanistan: what modus operandi of long-term interaction do you see?
Ans.) I would very much like to see a redefinition of the bilateral relationship, based less on security issues (even though they're important) and more on what I consider to be the core strength of Pakistani-American relations: business, universities, science and technology, civic interaction, cooperation in civil society to include NGOs.
I'm hoping that the end of the American military presence in Afghanistan will lead to more exchanges and cooperation, not necessarily at the government to government level (which, after all, was how Kerry Lugar Berman was structured) but at the social level.
As I noted recently in Islamabad at the Margalla Forum, the best diplomats representing Pakistan should be the talented young entrepreneurs working in the tech-sector in Lahore and Karachi!
Q6. Are FATF and IMF stringent conditionalities engineered, and what soft role can the US play to win over Pakistan?
Ans.) FATF and IMF rules are clear for all to see. Efforts by the Pakistani officials to "game the system" that is, manipulate things so that they can leave the so-called gray list or gain access to needed budgetary support aren't really a solution to Pakistan's chronic problems, in my opinion.
Rather, significant political reform, that gets Pakistan away from a system of patronage by political parties and replaces it with a genuinely open system that represents constituencies, will lead to a boom in your (Pakistan's) economy and openness in governance that will impress the world.
Sadly, many elites in Pakistan are quite satisfied with things the way they are, and so I suspect you'll continue to feel the effects of international rules in areas like FATF and the IMF.
Q7. In your view what kind of human capital investment in Pakistan from the US can help broaden its constituency and influence?
Ans.) Because of the improvement of the security situation in Pakistan, I would like to see a lifting of the travel advisory for Americans visiting the country. That would allow American business leaders, students, and tourists to get to know your wonderful country.
It would also help if the Pakistani government lifted the very heavy restrictions on the travel of American diplomats within your country; after all, it sends a signal of suspicion and mistrust if indeed Pakistan would like to see more American presence here.
Once such restrictions on all sides are eased, it could lead to more business and investment links that could take advantage of the talent of young Pakistanis in the world economy.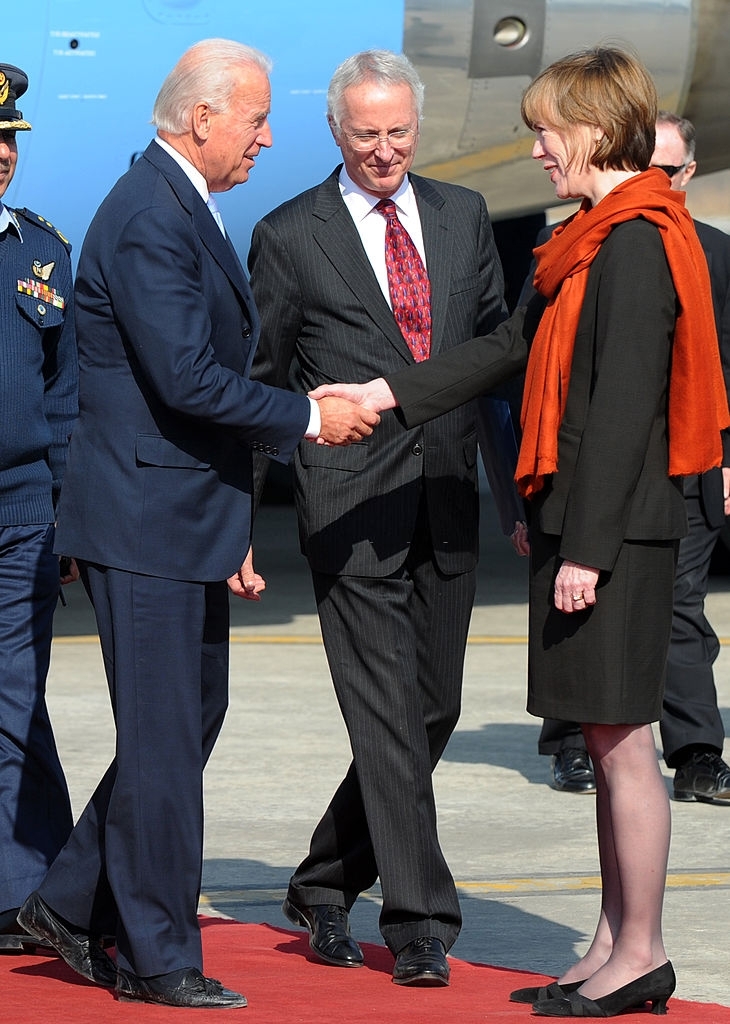 Q8. Can Islamabad play a role in scaling down the brewing hot-cold-war between the US and China?
Ans.) Yes of course, Islamabad can (and in my opinion should) contribute to better relations to those two countries that are, after all, its two best friends: America and China.
One way to do this is to avoid trying to manipulate one side to gain advantage from the other. Embrace China for what China can do for you, and embrace America for what America can do for you.
The two countries are different enough that you can gain different things from both. But I emphasize again: it's not a matter of what anyone "owes" Pakistan. It's a matter of a strong and confident Pakistan, standing on its own two feet, contributing to world peace by working openly and honestly with both countries.
Note: This article appeared in Defence Journal, dated 10 January 2022.
Disclaimer: The views expressed in the article are of the author and do not necessarily represent Institute's policy.