The synopsis of Moscow Yatra was economics but it will have deep geostrategic connotations in years to come
Vladimir Putin and Imran Khan were at their best in body language, and didn't leave behind an iota of doubt in letting the world realize that they are the new allied allies. The Russian czar and the Pakistani prime minister, irrespective of upheavals in Ukraine, were straight faced and meant business. It was squarely reflected as they reiterated their resolve to go ahead with the multi-billion-dollar gas pipeline project, and also see to it that transfer of technology and trade is upped. The smartest aspect of their interaction, which surprisingly went for over three hours, was that they didn't utter a single word on the defence and foreign relations format that they, of course, had in their tête-à-tête.
Pakistan has come a long way by putting behind the trauma of the Soviet invasion of Afghanistan, and the adverse impact that made Pakistan bleed to the core. In an era of increasing geo-economics, Moscow and Islamabad have a refreshing agenda to address, and several commonalities, incidentally address interests of other regional states too.
Their first and foremost convergence is in Afghanistan. Russia admits Pakistan's role as a peace-maker in the region, and wants to stabilize the region by ushering in development and prosperity in Afghanistan. Likewise, the changing dynamics in South Asia and the meddling of the United States along with an assertive China are issues that are bringing Moscow and Islamabad closer to each other.
The most interesting aspect of the summit was the paraphrasing of energy as their way to go. This also exhibited that the backlog of trust deficit is waning, and Pakistan despite being the darling of the United States during the Cold War as a major recipient of aid and assistance has now found a rationale to broaden its economic base with Russia.
This comes in the wake of China-Pakistan Economic Corridor's almost successful completion of its first phase, underling the indispensability of Pakistan's geostrategic position in the region. The good point is that Putin and Khan made the optics visible by having an iron handshake in an era of social distancing. This is diplomacy personified, and will go a long way in cementing new understandings in other avenues of realpolitik.
Pakistan has a bonanza to reap while buoying its economic diplomacy with the Bear. While Russia sits pretty cool on a portfolio of $14 billion, which it wants to roll down in oil and gas infrastructure, Islamabad has to cautiously and caringly approach the Kremlin mindset. This is why the $2.5 billion Pakistan Steam Gas Pipeline, which was in principle agreed upon in the visit, attains immense importance. Though it has been on the agenda since 2015, it is a welcome development that it is set to see the light of the day.
The 1,100 kilometers long pipeline from Karachi to Kasur will manifest the dynamics in a state of flux, and the indispensability of Russian finance and expertise in addressing Pakistan's energy starvation. Similarly, the understanding to turn around and revive the Karachi Steel Mills, a recurring liability of our devastated industrial base, is a good omen.
Borrowing a leaf from Carl von Clausewitz, the Prussian general and military thinker, Putin and Khan reflected on the centrality of context in their multifaceted relations. They underscored the necessity and free flow of oil and gas across the borders. In an innovative module, both the leaders apparently pondered as to how they could browbeat American sanctions to kick-start big ticket projects in the energy domain. Their realization to seek an out of the box solution to further their cooperation despite obstacles is an enlightened approach. Thus, it remains to be seen how soon they can materialize the flagship economic project of Stream Gas Pipeline.
It is also a fact that the marching of Russian troops in Ukraine and the West's crying foul had almost derailed the momentum of the prime minister's visit to Moscow. Yet, Pakistan managed to turn a new leaf by setting aside political connotations, and focusing on economic synergies. This worked and the visit was a success by all means. As a farsighted measure Pakistan undertook some fence-mending exercise and reassured Kiev before Prime Minister's visit that it advocates peaceful resolution of disputes, and respects Ukraine's sovereignty. The message was carried in the same tone to the Russian presidency as responsible diplomacy.
The landmark state visit after 23 years exhibited Pakistan's priority for regional integration. Prime Minister Imran Khan led from the front, as he set the tone of rejuvenated foreign policy, by saying Islamabad will desist from being part of any camp politics, and shuns the return of Cold War-2.0. In an interview to Russia Today, he said Pakistan stands for peace and development, and is more focused on the doctrine of geo-economics.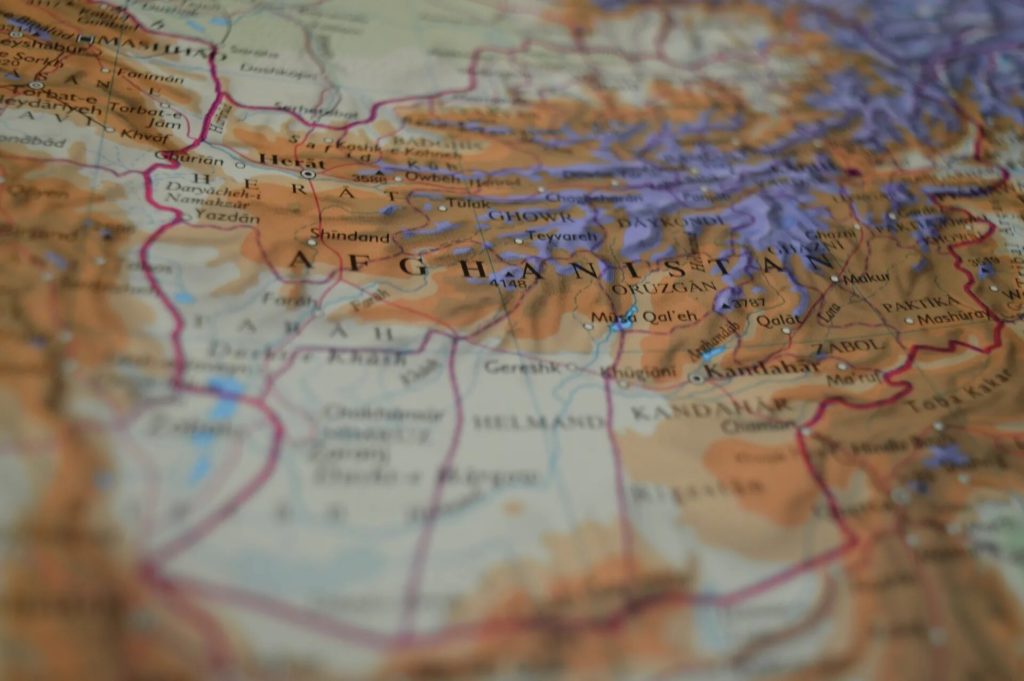 Highlighting the intricate realities in Afghanistan and India, the PM made it clear that it is transgression that is hampering connectivity. As Pakistan inches towards the Red Empire, India's allied ally, the Prime Minister in unequivocal terms said that it is power arrogance and a fascist agenda on the part of the regime in Delhi that is pushing the region towards conflict and undermining cooperation. Thus, Pakistan aptly serviced the ball into Russian President Vladimir Putin's court!
In other words, the synopsis of Moscow Yatra was economics. By focusing on trade and joint ventures, Pakistan has watered down the notion of moving towards Russia as an alternative pole of power, especially in the backdrop of America's exit from Southwest Asia. PM Khan made a valid point of appraisal as he said he is eager to see trade relations flourish with all the countries, and it is so because it will help undo poverty in the region.
To further cement the case, the Prime Minister rightly recalled that Pakistan's tilt towards the West, especially Washington, was owing to its indispensable needs of aid and security umbrella. Having burnt fingers in decades of push and pull, and moreover being demoted from the most-allied-ally to most-bombed ally, Islamabad now faces a Hobson's choice. Reading between the lines from the 'absolutely not' dictum to the much-awaited courtesy phone call from President Biden
It's good that national interests are acting as centripetal forces. Pakistan now has under its belly a gigantic multi-billion-dollar economy reviving Beijing's CPEC, whose total magnitude across the region crosses over $600 billion, and an emerging commonality of interests with Moscow in laying a cobweb of energy pipelines. But Pakistan has to watch its steps. It has been here: Pakistan is a victim of circumstances and geopolitical upheavals when it comes to big-ticket projects with its neighbours.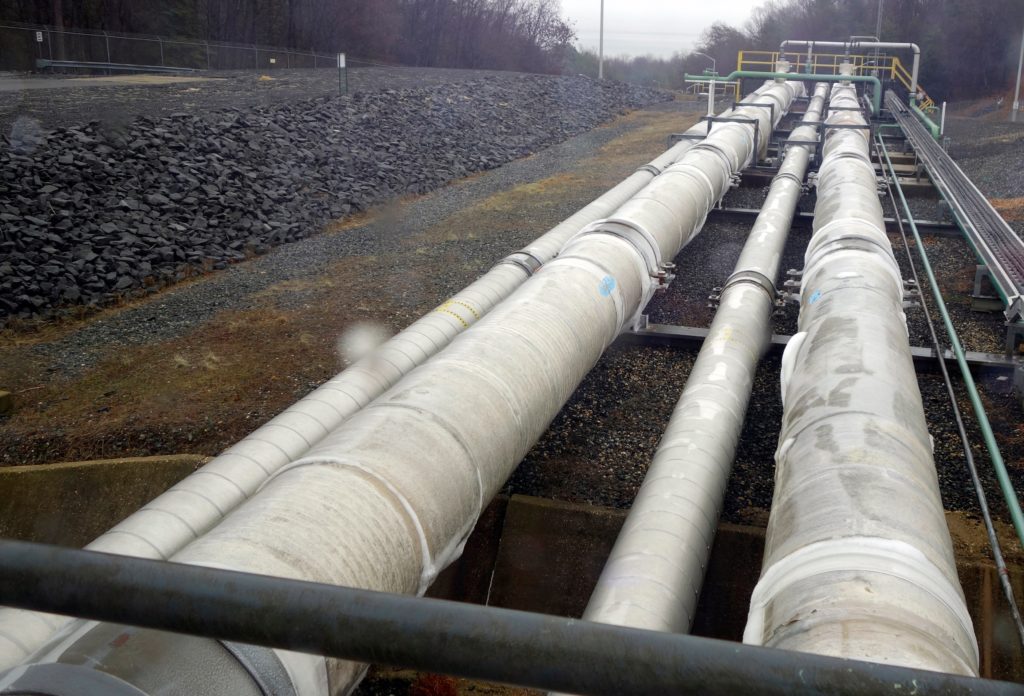 The most obvious referral is the $7.5 billion Iran-Pakistan-India gas pipeline. It remains buried under dust and is unlivable because of US-led sanctions, and the inability of the member states to find alternate firms for investment and engineering. While Pakistan starves with energy deficiency, this is an open and shut case of regional discord, and how external factors influence our internal vulnerability.
It's high time to keep Chinese and Russian geo-connectivity projects free from such traumatic ends. CASA-1000, TAPI and the Trans-Afghan Corridor along with CPEC-phase 2 and last but not the least tapping the Russian energy corridor are in need of apolitical mechanism wherein merely economic interests should drive them, and not whims and wishes of politics.
Islamabad and Moscow's unannounced affair is evident from 2010 when their relations started improving remarkably, as they went on to touch-base arms sales. It was consolidated in 2018 as Army Chief General Qamar Javed Bajwa visited Moscow, and it led to the setting up a Joint Military Commission. The bilateral impetus was driven from the soaring Moscow-Beijing ties, after Russia annexed Crimea in 2014. Pakistan had an underlying lesson to learn in the Machiavellian syllabus as it reworked a balance between the United States, China and of course Russia.
The triple entente is working and the recent visit of the Prime Minister to Russia despite war clouds in the region confirmed state-centric business rather than playing to the gallery to appease the Europeans and Americans. Chinese President Xi Jinping's straight-faced response to Russian President Putin by saying Beijing didn't consider moving into Ukraine as an 'aggression', and China wants peaceful resolution of the issue is a doctrine in itself as to how external incursions are to be stemmed in this part of the world. Islamabad rightly took the message as PM Khan flew into Moscow!
On a lighter note, it is official that President Putin is fond of making his guests wait in anticipation before granting them an audience. From the Pope to Queen Elizabeth, and from President Trump to Chancellor Merkel all are in it. Surprisingly, Putin kept his fingers crossed to see Pakistan's Prime Minister in the Kremlin as Islamabad was mulling to go or not as Ukraine was boiling. The Bear is now pleased.
Note: This article appeared in Defence Journal, dated 10 March 2022.
Disclaimer: The views expressed in the article are of the author and do not necessarily represent Institute's policy.