Hannan Hussain – Assistant Research Officer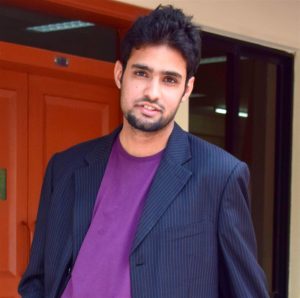 Hannan Hussain is an Assistant Researcher at the Islamabad Policy Research Institute, and an author. He is also an International Security Columnist for the China Global Television Network.
Mr. Hussain brings over a decade of experience contributing to leading national and international publications. His writings and analyses have appeared in The Diplomat, The Sydney Morning Herald, CGTN America, South China Morning Post, LSE South Asia Centre, Express Tribune (partner of The International New York Times), Indus News, DAWN and Star Malaysia.
His commentaries focus on counter-militancy and populism in South Asia, sectarian dynamics and geo-economics in the Gulf, and US-China diplomatic transitions.
Mr. Hussain's research publications at IPRI include Re-examining the Centrality of Pakistan-US ties to South Asia (Journal of Current Affairs, 2020); Universal Healthcare and Financial Equity: Inside Pakistan's Sehat Sahulat Program (Book, The Kaleidoscope that is Pakistan, 2019); and Pakistan and the Middle East: Where Do We Stand? (Forthcoming, 2020).
He holds a Bachelors in Public Administration from NUST (Silver Medalist), and is a recipient of the prestigious Fulbright Masters Scholarship at the University of Maryland, USA.
An alumni of the Harvard Project of Asian and International Relations (HPAIR), Mr. Hussain is a Representative at the CTBTO Youth Group, and a Contributing Broadcast Analyst at Indus News.