April 5 elections were not the first elections in Afghanistan, but they may turn as the most important political event in contemporary Afghan history. With the contours of Afghanistan's political transition becoming clearer, activity has picked-up momentum for post elections' political settlement. Final results indicate that none of the competitors has been able to cross the 50 percent mark. Tally details are: Dr Abdullah 44.9%; Ashraf Ghani 31.5%; ZalmayRassoul 11.5% and Professor Sayyaf 7.1%. Technically, Afghanistan presidential election is destined for a run-off late May 28.
 Horse trading has already begun to forge new alignments and attempt to avoid the second round of elections.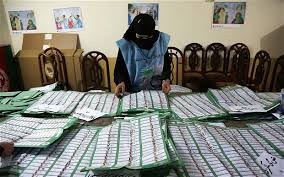 The two frontrunners have dismissed talks of a deal to avoid a second round, saying such a move would be unlawful. However, president Karzai is making a strenuous effort to make that happen in exchange for post 2014 political role for him. Both Ghani and Abdullah have agreed to appoint Karzai as an advisor. Abdullah has reached out to Zalmay Rassoul as well. Rassoul is from the majority Pashtun community while Abdullah's base of support is in the ethnic Tajik community, although he is half-Pashtun. Rassoul's support base is seen as crucial as he enjoys the backing of the Karzai family as well. Possibility of Ashraf Ghani's joining Karzai brokered power sharing arrangement; and hence the likelihood of this gang of four striking a compromise formula to scuttle the run off round cannot be ruled out. Precedence of the sorts already exists; Abdullah had quit the second round of presidential poll, against Karzai in 2009 election, citing massive fraud.
 Moreover, a run-off is seen as a risky proposition in Afghanistan, given the security concerns, the prospect of a low turnout and the cost – the cost for the first round was put at more than $100 million. The United States plans to withdraw most of its troops from Afghanistan by the end of 2014, so the longer the wait for a new leader to be installed, the bigger the risk of instability from a Taliban insurgency and from rivalry between ethnic or tribal factions. Both front-runners have stated that they will sign the bilateral security agreement (BSA) that will allow some US troops to stay beyond 2014. The US relations with President Karzai had sharply deteriorated over the past year. One of the major reasons was his refusal to sign the BSA.
 In this intra-Afghan backdrop, US Special Envoy for Pakistan and Afghanistan James Dobbins visited Pakistan (April 23-25) to hold talks with senior Pakistani officials on Afghanistan situation. Ambassador Dobbins arrived in Islamabad from Kabul. Dobbins held meetings with the Adviser to the Prime Minister on National Security and Foreign Affairs, Interior Minister and the Chief of Army Staff. He is a frequent visitor to Pakistan. Apart from his portfolio as US Special Envoy on Pakistan and Afghanistan, he is also the focal person for Pakistan-US relations. During his recent visit, views were exchanged on the situation in Afghanistan alongside bilateral and regional issues. Dobbins and Pakistani officials discussed how to revive the reconciliation process in Afghanistan once the new government is formed.Mr Sartaj Aziz reiterated Pakistan's continued support for a free and fair electoral process and peaceful democratic transition in Afghanistan. He further emphasized that smooth security and economic transitions were pivotal for stability in Afghanistan and the region. Pakistani side also briefed the US diplomat about the government's efforts to strike a peace deal with the Tehreek-e-Taliban Pakistan (TTP).
 Efforts to bring the Afghan Taliban to the negotiating table were on the hold due to presidential elections in Afghanistan. There has hardly been any progress in intra-Afghan talks during the recent months. The US is pushing for a peace deal between insurgents and Afghan government before its forces leave the country. Reportedly, some ground has already been covered during informal contacts and non-disruption of elections was an outcome of some understanding regarding post-elections' political settlement. Details are yet to be worked out; and this is where the devil usually lies.
 As Pakistan is bracing up to play its part in the post elections' reconciliation and integration processes in Afghanistan,  once again a hype is picking momentum in the foreign media to malign Pakistan about the things that have gone wrong or may go wrong in Afghanistan. One of the key issues that is temporarily eclipsed due to elections are worries that peace negotiation with Afghan Taliban are destined to backfire. During recent days, High Peace Council (HPC) had reported that a lead Track-II interlocutor between Karzai administration and Taliban, Motasim Agha Jan, had gone missing. Newspapers and officials linked his disappearance to invisible hands trying to sabotage peace negotiations with Taliban. As usual there were lot of speculations that he might have been transferred to Pakistan. Later, Motasim was found under detention in UAE.
 In yet another effort to malign Pakistan, Canadian Foreign Affairs Minister John Baird has touched another pressure point. He has written an obnoxious letter to a group of self-exiled Baloch students in Europe: "We are concerned about reports of forced disappearances and extrajudicial killings in Pakistan's Balochistan province … Canada strongly condemns acts of persecution on the basis of ethnicity or religion and shares international concerns about the treatment of Pakistani minorities, including the Baloch." Baird's letter follows a similar outrageous description of Pakistan by his cabinet colleague, Citizenship Minister Chris Alexander, calling Pakistan as a "state-sponsor of terrorism".  Apart from the need to learn basic diplomatic norms, these Canadian guys are living on the wrong side of the history. They are blind to a number of good developments in Balochistan like: federal, provincial and local bodies elections were conducted in a peaceful manner and transitions have taken place, at all political tiers in a smooth way; Pakistan's superior judiciary is pursuing the issue of missing persons in an assertive manner; Khan of Qallat has decided to end his self-exile, and arrangements for his honourable return are at an advanced stage. Moreover, linkage of Balochistan situation to the Afghan turmoil and involvement of various foreign agencies was conveniently forgotten by these ministers.
Though elections themselves will not offer cut and dry solutions to chronic problems of Afghanistan, the new leader will be better poised to take bold initiatives and make difficult decisions.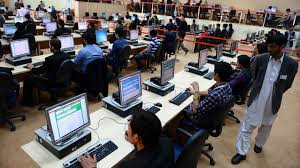 His most challenging task would be to reach a viable political understanding with Taliban. It would be naïve to assume that elections have rendered Taliban irrelevant. They are a force in being, retaining the capability and capacity to carry out attacks against benign as well as well defended targets. At the same time, it needs global effort to take Afghanistan out of its current morass and prevent a relapse. In needs efforts at national, regional and international levels. The biggest challenge would be to keep Afghanistan economically viable. Beside other issues arising out of economic difficulties, Afghan security forces may split on ethno-sectarian lines and transform into numerous militias paid by warlords and drug barons. High desertion rate is an indicator that Afghan security forces are split-prone entities.
 In a follow-up to its Strategic Partnership agreement with Afghanistan, India has recently signed an agreement with Russia for providing weapons to Afghan security forces. India will pay the Russian government for these small arms. Since Anglo-Afghan Wars' era, there is a tradition that most of the weapons held by Afghan security forces end-up in Pakistan. Kalashnikov culture that came to Pakistan is considered as a major cause of poor law and order situation in Pakistan. There is a need for comprehensive planning at national level to cope-up with various types of fall outs emanating out of multiple trajectories that Afghanistan follows from end of electoral process on wards.
Carried by The Nation on April 28, 2014.
Disclaimer:  Views expressed are of the writer and are not necessarily reflective of IPRI policy.