The post-withdrawal era has posed opportunities and challenges at home and abroad alike.
The revulsion-cum-revolution, though peaceful in essence, on Pakistan's western frontiers and the Taliban set-up has pitched Pakistan in a leadership role in the region and beyond. For the first time in four decades, it is hoped peace will return to Southwest Asia. The landlocked state which sits on the crossroads of geo-economics, inevitably controlling more than $1,100 of Chinese investment under the Belt and Road Initiative from Central Asia to Africa via Pakistan and Iran, is likely to come to terms with itself and the world at large.
Let us analyse the changing strategic realities and realignment of states in pursuit of national interests, respectively, in the wake of the exit of US and allied troops from Afghanistan, after two decades of fallacious and myopic presence in the region, and recast Pakistan's opportunities and challenges in the new era.
Pakistan has played its cards very well to this day. Prime Minister Imran Khan has successfully carved out a national narrative by making it clear before the world powers that it is no longer available for mercenary services. It has made obvious its priorities by expressing its desire for a viable strategic relationship with the United States. Pakistan's new modus operandi with the US would revolve around economic security, trade, climate change, technology and, of course, intelligence sharing, thus taking a break from the prism of Afghanistan and militaristic portfolio with which Pakistan was always viewed. At the same time, it has prioritised its geopolitical connectivity with China. This is prudence at its best.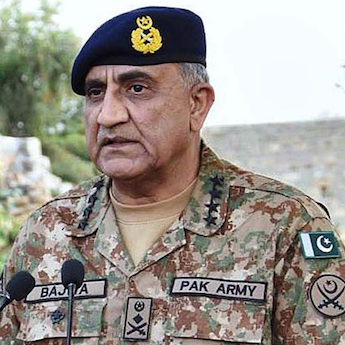 To supplement Pakistan's geo-strategic essence, the military establishment has been able to cultivate the Russian nexus and renewed its understanding with Moscow, as well as several Central Asian states. Chief of Army Staff Gen Qamar Javed Bajwa's doctrine of peace, development and connectivity has opened new vistas of cooperation, and thrown an open-ended desire for peace with India too, urging New Delhi to wake up to changing realities and strike an amicable chord with Pakistan.
The most effective role, nonetheless, that is evolving for Pakistan is in the Middle East. With Gulf States in an inertia of their own after seeing the exit of Washington from Kabul in a somewhat disgraced notion are recalculating their geo-defence relationship with Pentagon.
A number of policy measures in the last couple of weeks are worth analysing such as the pullout of US Missile Defence System and Patriot batteries from Saudi Arabia. The Saudis for long had relied on this defence shield for their expeditions against the Houthis in Yemen, and also as a safeguard against the intangible Iranian might.
A sustained policy of abandoning the Arab allies by three successive American presidents, namely Barack Obama, Donald Trump and Joseph Biden, and their failing to address the Palestine issue for the Muslim world has already cast apprehensions. Now the last nail in the coffin is the nervousness in the US military and their inability to fight the non-state actors from Syria and Iraq to Afghanistan. This has compelled the Arab states to rethink what will happen if ISIS or Qaeda stages a comeback, and the US ducks out as hurriedly as it did in Kabul?
Biden, perhaps, is subscribing to the Prussian general von Clausewitz's theory of post-warfare, noting how unexpected developments should be responded to with brilliance in humility. In other words, he is taking a leaf out of President James Monroe who in 1823 called for self-isolation from meddling in European affairs. But Biden is too late to realise it, and the security establishment of the US is unlikely to follow suit.
The US today sits under a debt of around $30 trillion after having wasted $2.5 trillion in its latest loss of face and prestige in Afghanistan. Abdication is not an option for the lone superpower as the Dragon (China) swirls in five continents with its money and technology!
The changing economic dependence on oil and petro-carbons across the Mideast in which the US is no more interested, is another case in point. The signing of a defence agreement between Riyadh and Moscow testifies to the beginning of a post-carbon age, wherein the Gulf States are eager to diversify their sources of security away from the lone dependency on Washington.
Last but not least is the unprecedented troika 'brotherly' meeting of Saudi Crown Prince Mohammed bin Salman, UAE's National Security Adviser Sheikh Tahnoun Bin Zayed Al Nahyan and Emir of Qatar Sheikh Tamim Bin Hamad Al Thani at the Red Sea on September 17. It is a landmark initiative shrouded in secrecy, but making the priorities clear as the three Gulf are in need of a defence shield!
The Arabs are psychologically ready for realignment of alliances, and a thaw with Iran is most likely? Iraq, Oman and Bahrain have played the role of honest-brokers enabling the Saudis to mend fences with Syria and Iran as a strategic first.
So what is Pakistan's role?
One: This is where Pakistan comes into play. A curious glance at the trajectory of behind the curtain diplomatic wrangling suggests that the Saudis sent in their top security emissary to Islamabad within days after the fall of Kabul at the hands of Taliban. Similarly Pakistani leadership, both civil and military, is in a tête-à-tête with Abu Dhabi and Doha, and pledging of military muscles cannot be ruled out. Pakistan, the sole nuclear power in the Muslim world, with an invincible and professional army has dividends to reap by cajoling the Gulf States under its security umbrella. This role is not new to Islamabad, whereas the changing mosaic of dependency in the Mideast is making it indispensable.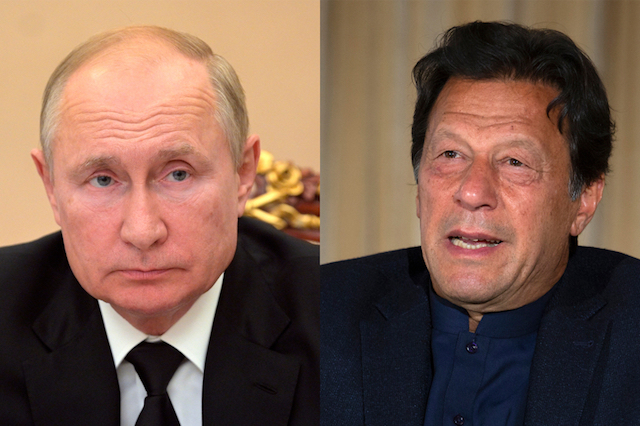 Two: Pakistan in the post-withdrawal era has wisely flexed its diplomatic muscles by corresponding closely with its regional allies, including the Central Asian states, Saudi Arabia and the UAE, the extended Shanghai Cooperation Organisation, and Russia. Two telephonic conversations between President Putin and Prime Minister Imran Khan have, apparently, sealed the commonality of interests in the new era, which was kick started with Gen. Bajwa's air dash to Moscow some time back. With Beijing at Pakistan's beck-n-call, Islamabad's geo-strategic invincibility has come full circle.
Three: The most articulate decision of Islamabad is not to jump to recognise the Taliban government under duress. This is where Pakistan has excelled diplomatically and upheld its long-term interests in the region. This cautious approach also negated the vicious propaganda that Pakistan is mentor of the Taliban re-advent in Kabul. Prime Minister Khan was quite categorical at the SCO, when he made it clear that until and unless Taliban keep their promise on human rights and civil liberties, and install an inclusive government, recognition will be on hold.
Four: Having excelled on the international front, the biggest challenge for Pakistan lies on the home front. It is a foregone conclusion that the country cannot withstand another influx of refugees from Afghanistan. While the borders are technically closed, a lot of fissures in terms of human movement in the wake of goods displacement is being witnessed. Unfortunately, there are vested voices both local and international such as the UNHCR and the US especially, that are calling for keeping borders open. This is one of the most detrimental pieces of advice, and Pakistan should not heed to it. Influx 2.0 will devastate Pakistan's social harmony.
Five: Likewise, the bankruptcy in Kabul as dollars are no more pouring in has come as the biggest economic toll for Pakistan. According to an estimate five to six million dollars are changing hands at the Afghan borders, in lieu for goods, in what is an informal economy, and ripping Pakistan's foreign currency reserves. This is one of the reasons behind the rupee's nose-diving and the greenback going berserk. The State Bank and authorities concerned should closely monitor this trap, and check the siphoning off of our hard-earned money.
Six: At a time when Pakistan should tighten its internal security by eliminating terror remnants, there are disgruntled elements who are calling for an amnesty with Tehrik-e-Taliban Pakistan and the likes. This is suicidal and will negate the sacrifices of the nation, especially the brave armed forces who exterminated the terrorists' network. The point is how can the Peshawar Army School murderers be pardoned? How can those who indulged in bloodshed and sabotage be allowed to walk free? Similarly there are soft quarters in the political parties as well as in the establishment for banned religious outfits and for reasons of nefarious designs an effort is being made to bring them back in the public fold. The resurfacing of Lal Masjid and Tehrik-e-Labbaik constituents are cases in point. This is no less than treachery. The bottom line is that while evolving a progressive role on the regional level, why should Pakistan decimate itself by appeasing non-state actors at home? This is unwarranted and necessitates some deep introspection as to who are the black sheep that want to fail Pakistan. It is time to flex the muscles and reap geo-economic-cum-strategic dividends, and at the same time put the house in order. There isn't any room for failing.
Note: This article appeared in Defence Journal, dated 10 October 2021.
Disclaimer: The views expressed in the article are of the author and do not necessarily represent Institute's policy.