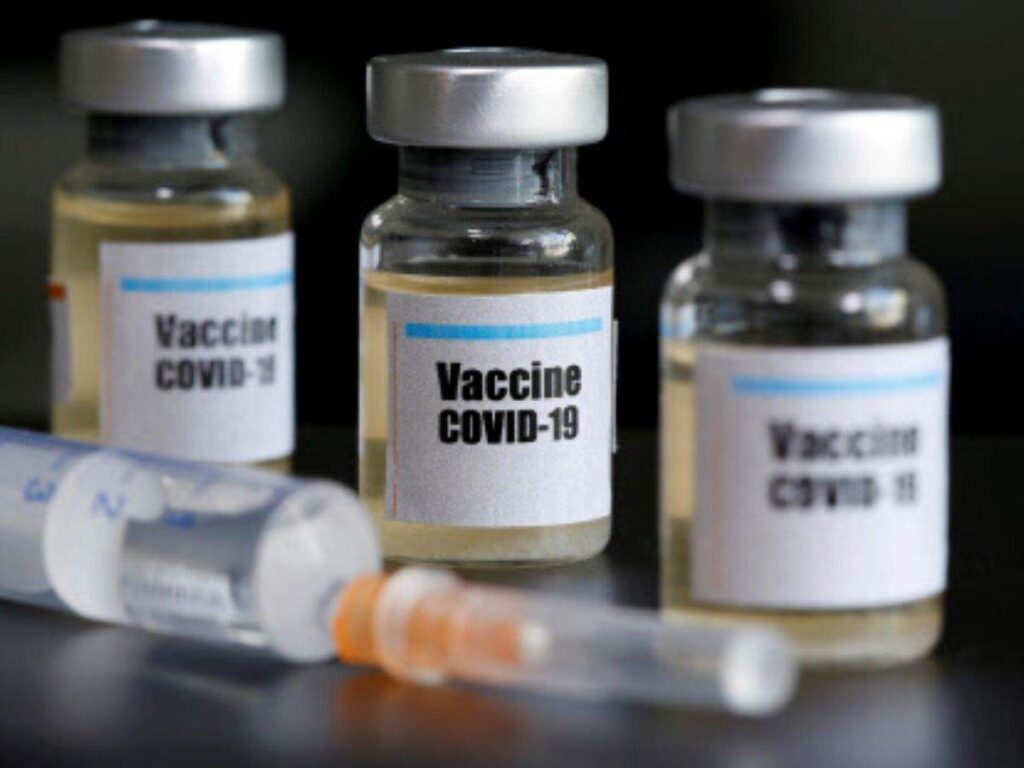 The Covid-19 pandemic outbreak also triggered an infodemic that proliferated in the form of fake news and misinformation through social media. The World Health Organization (WHO) has defined the infodemic as "(an) overabundance of information, both offline and online, including, deliberate attempts to disseminate wrong information."
Ahead of the Covid-19 vaccine rollouts, the governments and healthcare officials face a new challenge of vaccine hesitancy or anti-vax sentiments. Across the globe, people are concerned about vaccines' effectiveness against the new Covid-19 variants and their side effects. In November 2020, WHO warned that "the technology we rely on to keep connected and informed is enabling and amplifying an infodemic that continues to undermine the global response and jeopardizes measures to control the pandemic."
Perhaps, nowhere the challenge of vaccine hesitancy is more pronounced than in Pakistan. A combination of religious conservatism, the legacy of Osama bin Laden's manhunt, and the low literacy rate account for Pakistan's anti-vax sentiments. A Gallup Pakistan survey conducted in January this year revealed that more than 37 percent of Pakistanis refused to get coronavirus vaccine even if it was for free. To avoid long-term lockdowns that will negatively affect the slow-recovering Pakistani economy, vaccination remains the most effective way to prevent contagion.
Public apathy and an inadequate healthcare system can potentially undermine the Pakistani government's vaccination plans if public concerns and misconceptions regarding the Covid-19 vaccination are not addressed adequately and promptly.
In January, a petition was moved in the Islamabad High Court to block the coronavirus vaccine drive on the grounds that the ingredients include animal DNA and nanobots. Some people harbor misconceptions that microchips would be installed in their bodies through the coronavirus vaccines and their movements would be monitored through 5G towers. Another widespread myth circulating on social media opines that the coronavirus is a grand conspiracy to allow the Jews to rule the world. Other rumors include that Covid-19 vaccines produced in the West aim to sterilize the Muslims to control their population. These rumors permeate in Pakistani society through forwarded messages on different social media platforms.
In the absence of scientific culture and critical thinking, myths and rumors thrive. Besides, myths and rumors are part of the centuries-old Indian-subcontinental folklore. They offer coping mechanisms in the form of denialism and escapism from harsh realities to impoverished communities. Critically, these myths and rumors appeal to the wishes, fears and expectations of the masses instead of empirical facts.
A September 2020 survey study by Lancet medical journal found that Pakistan was one of the ten countries with the lowest vaccination acceptance rate globally. The reluctance and misconceptions towards vaccination are grounded in the disturbing legacy of the CIA-supported fake polio vaccination campaign in Abbottabad to detect and eliminate Al-Qaeda Chief Osama bin Laden in 2011. Subsequently, religious opposition to polio vaccination grew in Pakistan.
Moreover, the US drone campaign in the ex-FATA region, now merged with Khyber Pakhtunkhwa province, also resulted in a decree from the Pakistani Taliban against polio immunization. The underlying rationale was that the West waging war in Afghanistan and killing people through drones in FATA was not interested in saving lives through polio vaccination. In addition to the conspiracy that the polio vaccination sterilizes the Muslims, it is also believed that these campaigns are a cover to gather intelligence.
Attacks on polio immunization teams are commonplace in Pakistan. Since 2012, several health workers administering polio vaccinations have been killed in Pakistan. Pakistan is one of the two nations alongside Afghanistan, where polio is still endemic. The Covid-19 vaccination drive could face the same fate sans a timely government intervention to remove misconceptions.
In Muslim countries like Pakistan, there are some concerns regarding the ingredients used in the manufacturing of vaccines. For instance, pork-derived gelatin and cells manufactured from human fetuses, the two most common vaccine ingredients, are not halal. However, these concerns can be addressed by employing vaccines produced by BioNTech SE, Moderna Inc.  and Pfizer Inc. These vaccines have been developed with synthetic materials and do not contain animal DNA or fetal cell lines.
Confidence in vaccines is directly proportional to public awareness of infectious diseases. Research indicates that countries with greater faith in the governments' public health awareness campaigns are better placed to overcome contagious diseases. Keeping this in view, the Pakistani government should proactively launch public awareness campaigns by engaging healthcare experts and religious scholars to address the public's health and religious concerns regarding Covid-19 vaccination.
Disclaimer: The views expressed in the article are of the author and do not necessarily represent the institute's policy.