Islamabad Policy Research Institute (IPRI) is inviting you to a scheduled Zoom Webinar
Dated: November 27, 2020
Time: 1900 hrs (Pakistan Standard Time)
After registering, you will receive a confirmation email containing information about joining the webinar.
Webinar Speakers: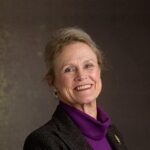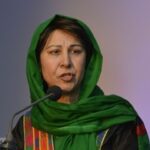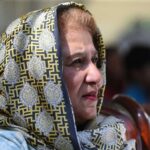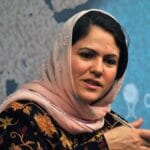 With the Biden administration in office in the aftermath of U.S. elections 2020, it is pertinent to discuss the future of ongoing Afghan Peace Process through a Gendered perspective.

The Intra-Afghan Peace Conference, hosted on 7-8 July, had representatives from the Afghan government, opposition politicians, media and civil society activists along with the Taliban. It was the first time when issues such as women's rights were discussed and female representation was accommodated in the intra-afghan dialogue.
President Biden election campaign focused on furthering women's economic and physical security and ensuring that women fully exercise their civil rights. With women empowerment as one of the priorities of Biden administration, it would be interesting to speculate on the broader perspective of women's role in conflict resolution process and more specifically how the dynamics of gender inclusivity in Afghan Peace Process could play out under Biden Presidency.

The webinar "Biden Presidency: The Afghan Peace Process through a Gendered Lens" is an attempt to invite speakers from both sides to discuss and deliberate on the future of Afghan Peace Process under Biden administration from a Gendered perspective.