 Aims and Scope: The IPRI Journal promotes scholarly research in the fields related to International Relations and Political Science, as produced by academics, scholars, researchers, social scientists from around the world, especially Pakistan. The biannual Journal welcomes original, high quality, unpublished papers/studies, review articles and book reviews. Academic articles published by the Journal include themes such as International Affairs, Geopolitics, Defence, Nuclear and Strategic Studies, Diplomacy, Security, Political Economy, Terrorism, Conflict and Governance.
Submission Dates:
• For the Summer issue: March 30th.
• For the Winter issue: September 30th. These are extensive research based publications including books, reports, conference papers etc.
A monograph is a specialist work of writing  or exhibition on a single subject or an aspect of a subject, often by a single author or artist, and usually on a scholarly subject.
Some of the IPRI monographs are listed below: Monthly round-up of IPRI's activities, publications & happenings.
A newsletter is a printed or electronic report containing news concerning activities of a business or an organization that is sent to its members, customers, employees or other subscribers.
Some of the IPRI newsletters are listed below: These are 04 page actionable policy inputs for the government on matters of National Security.
A policy brief is a short summary of an issue, policies to be dealt with and recommendations for the best options. Policy briefs are meant for government policymakers and others who are interested in influencing change in polices.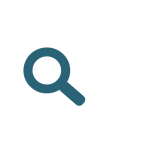 These are 01-02 pages data intensive & prediction modeling based analysis & forecasting on National Security related issues.